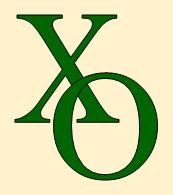 KEEP IT, GROW IT AND PASS IT ON!
We thank you for visiting our website
and extend an invitation to attend
any of our educational events!
Managing Stock Market Risk
"In order to be a successful risk management investment strategy, market timing does not have to be perfect.  Despite belief to the contrary, market timing does not target getting in and out of the market at the absolute bottoms or tops.  It does, however, strive to get an investor's funds out of the market before a major bear market devastates the portfolio.  Market timing's first and foremost priority is the preservation of capital."
Source:  "Lasting Wealth is a Matter of Timing" by George Sosnowy
     

What is a Risk Aware Advisor?
Your investment advisor is a Risk Aware Advisor who is using Riskalyze technology to understand your risk tolerance and personalize your portfolio recommendations to fit you.
Riskalyze is the company behind the Risk Fingerprint, patented technology to quantify an individual's risk tolerance and build portfolios to fit. Our technology is built on Prospect Theory, the academic framework that won the Nobel Prize for Economics in 2002.
Risk Aware Advisors aren't afraid to discuss the risks of investing with their clients, and will be able to help you select a portfolio with a high probability of staying within your tolerance for risk, while still meeting your financial goals.