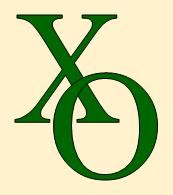 KEEP IT, GROW IT AND PASS IT ON!
We thank you for visiting our website
and extend an invitation to attend
any of our educational events!

CPA Team Based Model Consultant
Elite Resource Team
June 2017 – Present
Sioux Falls, SD
As a CPA Team Based Model Consultant, I help CPAs:
Reduce the risks that come from referring clients to third parties

Reduce the risk of losing clients by being more proactive

Provide more value and increase client satisfaction

Expand their "brain-trust" by working with some of the country's best specialists

Increase organic growth by giving clients a story worth sharing with family and friends
The economic conditions over the last 5-10- years have created a serious demand for CPAs to become much more proactive and act as the "trusted business advisor" for their clients.  The majority of CPAs aren't able to keep up with these shifting demands in addition to all of the tax law changes.  As a CPA Team Based Model Consultant, my team and I can help with this new reality.
     

What is a Risk Aware Advisor?
Your investment advisor is a Risk Aware Advisor who is using Riskalyze technology to understand your risk tolerance and personalize your portfolio recommendations to fit you.
Riskalyze is the company behind the Risk Fingerprint, patented technology to quantify an individual's risk tolerance and build portfolios to fit. Our technology is built on Prospect Theory, the academic framework that won the Nobel Prize for Economics in 2002.
Risk Aware Advisors aren't afraid to discuss the risks of investing with their clients, and will be able to help you select a portfolio with a high probability of staying within your tolerance for risk, while still meeting your financial goals.